Biographie
2001 mit dem Ziel gegründet, aus eigenen Vorstellungen Musik zu schaffen - ist eine musikalisch vielfältig angesiedelte Band aus Monestirea (bei Dresden), deren Wurzeln unüberhörbar im elektronischen Bereich liegen. Dennoch ignorieren Versus jegliche Schubladen und erschaffen dadurch einen eigenen und zudem vielfältigen Sound. Dieser überzeugte bereits im Jahre 2004 beim europaweiten Bandcontest "Battle Of The Bands" des Sonic Seducers, bei welchem Versus mit ihrem Song "Re:Start" den dritten Platz in der Jury-Wertung erreichten.

Seit 2005 und dem ein oder anderen Umbruch innerhalb der Band war André Steinigen allein für das Schreiben neuer Songs verantwortlich. Der vermehrte Einsatz von Gitarren und experimentelleren Beats ist das Resultat dieser Situation. Ihr primäres Ziel Musik zu schaffen, um für alle interessierten Menschen Gefühle zu kreieren -hat die Band dabei nie aus den Augen verloren.

Erste offizielle Veröffentlichungen konnten Versus ab 2007 verbuchen. Neben Remixen für Days Of Fate, Heavy-Current oder Universal Poplab verbuchte die Band 2010 auch diverse Sampler-Beiträge (electropop 4, Dark Allure).

Zwischen 2007 und 2009 arbeitete die Band derweil an ihrem zwar mittlerweile dritten, jedoch ersten, offiziell geplanten Album. Die Geduld der Band zeigte Früchte. Denn entstanden ist mit "Different Twilight Places" ein 15 Tracks umfassendes Elektro-Pop-EBM-Konzept-Album, welches verschiedenste musikalische Facetten problemlos vereint und dem Hörer eine ganz besondere Reise verspricht.

Video



Bandfoto

---
Träume nicht Dein Leben, sondern lebe Deinen Traum!!!
zuletzt bearbeitet
02.02.2012 19:39
|
nach oben springen
Biographie

Dave & Mark reformed Vendemmian in 2008 after initially splitting the band up in 1997. Since the comeback they have blazed a trail across Europe and established themselves as one of the main acts in their genre.

Vendemmian have signed to Echozone / Sony. The new CD "One in a Million" was released on 27th May 2011. We see the move to Echozone / Sony as a really positive step for us .. we will see where it will take us.

Bandfoto

---
Träume nicht Dein Leben, sondern lebe Deinen Traum!!!


Biographie
Six years after the three Vlad brothers Kris, Lex and D. (Dario) together with their closest friend Alex (who has since been proc-laimed an honorary) Vlad created their alternative rock band "Vlad In Tears" the fourth album will be released in November 2011.

Meanwhile the band has toured all over Europe and Australia, played festivals like WGT 2011, and have earned critical acclaim in the music scene and beyond.
WELCOME TO VLADYLAND is a concept album which again supply proof of what has made VLAD IN TEARS a favorite of fans and music critics alike: musical quality and diversity.

The songs deal with alienation (Pretend), isolation (Circus On The Moon, At The End Of The World) as well as with new found cou-rage (Here Comes The Rain) or love (Mary, To Be Mine, We'll Nev-er Die). WELCOME TO VLADYLAND also features themes of loss (A Song To Say Goodbye) and of course, vampirism (A Vlad's Tale).

The concept behind WELCOME TO VLADYLAND expresses itself in a carnival- or theme park-like feel, each song representing a sensation or a show booth in Vladyland. As diverse as the lyrics of the album's 12 songs are, musically they are intertwined by the underlying tonality and rhythm of early 20th century carnival music...

WELCOME TO VLADYLAND invites you into the world of VLAD IN TEARS where, if you listen closely, you ultimately might as well discover your own personal Vladyland.

Discographie
2008 - Seed of an Ancient Pain
2009 - Pact with the Night
2010 - Underskin
2011 - Welcome to Vladyland



Video

---
Träume nicht Dein Leben, sondern lebe Deinen Traum!!!
zuletzt bearbeitet
02.02.2012 19:49
|
nach oben springen
Biographie
Wayne Hussey (born 26 May 1958 in Bristol, England) is a British musician, best known as lead singer of The Mission and guitarist with The Sisters of Mercy.

Hussey grew up in Bristol. He was influenced at a young age by Marc Bolan and his band T.Rex, and was thus inspired to become a guitarist. Brought up in the LDS Church, he rebelled against his parents' wishes that he serve as a missionary and moved to Liverpool in the late 1970s to join the scene around Eric's Club, a noted nightclub of the time.

Hussey started to perform, most notably with Pauline Murray (later lead vocal with successful punk band Penetration & The Invisible Girls), which is where he cut his teeth as a songwriter. The first success for Hussey came when he joined Dead or Alive at the request of frontman Pete Burns. After Burns retreated to become more studio-based Hussey decided to leave and was offered a position with The Sisters of Mercy, concentrating on 12-string and 6-string guitars. When the Sisters of Mercy disbanded, Hussey and bassist Craig Adams set up The Mission, recruiting Mick Brown on drums and Simon Hinkler on guitars.



---
Träume nicht Dein Leben, sondern lebe Deinen Traum!!!

Biographie
Whispers in the Shadow was formed by Ashley Dayour (Voice, Guitars) back in the days of early summer 1996. The Band Name was inspired by a story from H.P.Lovecraft: The Whisperer in the Dark.

After beginning as a very 80's inspired band, with drum computer sequences and a melodic bass guitar, this project turned into an individual band, which is now described by the press as "Post Gothic Rock". In the meantime the band has included a "real" drummer in their line-up and became famous for their obvious live qualities. The partly furious, partly sad guitars meet booming bass sounds, thunderous drums and psychedelic keyboards - Above all Ashley's voice, bursting with emotion. To date they released 6 studio, 2 live and 1 remix albums

Throughout the years Ashley's lyrics, originally inspired by authors like Philip K. Dick or H.P. Lovecraft, also found there own identity. Strongly influenced by occult writers such as Austin Osman Spare, Aleister Crowley or Kenneth Grant (amongst many others) Ashley's main purpose of the lyrics is to create images in the head of the listener.

Since 1999 Whispers in the Shadow were constantly touring throughout Europe. They also performed at numeros festivals such as MERA LUNA, WAVE GOTIK TREFFEN, SUMMER DARKNESS, NCN amongst many others. WITS have never been afraid of breaking boarders and exploring new sounds and new ways of song writing as well as improvising on stage. More than once they played stunning epic versions of songs hiting the 15min mark.

In 2008 they released their 5th studio album INTO THE ARMS OF CHAOS which was the first one of a 4 album concept based on the 4 alchemistic phases of transformation.
This album was produced by John A. Rivers, also known for his work with artists such as Dead can Dance, Clan of Xymox or Love & Rockets.

In early 2010 they released the 2nd part of this epic conceptual work: THE ETERNAL ARCANE.


Discographie
1997 LAUDANUM
1999 NOVEMBER
2000 AUTUMN LEAVES AND TRIPPY DREAMS
2000 TASTE OF DECAY
2001 PERMANENT ILLUSIONS
2003 EVERYTHING YOU KNEW WAS WRONG
2006 A COLD NIGHT
2008 LAUDANUM
2008 NOVEMBER Re-Release
2008 INTO THE ARMS OF CHAOS
2009 Borrowed Nightmares & Forgotten Dreams
2010 The Eternal ArcaneCold
2011 THE LIGHTBRINGER Laudanum

Video

---
Träume nicht Dein Leben, sondern lebe Deinen Traum!!!

Biographie

White Pulp is an idea of Sonny. After three years playing in Posthuman (a Marilyn Manson tribute band) with more then 200 gigs, he decided to start with a new project with a strong electro/new wave sound. White Pulp creates their songs by shaping emotions. The band creates a range of emotions from a fluid stream to a angry storm yet cradled with a blanket of notes. The band feels a song needs to be created in a short period of time to avoid losing the actual feeling.That it the feelings must be released and captured at the same time.

White pulp's songs arise from an initial round of guitar; with Sonny's voice and lyrics representing the true message of the band. They have an apparent quietness that escalates to an over-the-top explosive power, embodying a lack of peace.The lyrics have been written deliberately without following a narrative logic.They are only written following the minds unconscious yet profound creations. There show has been called "impressive" and "put together beautifully".


Discographie
Lost INC.
Ashamed Of Yourself

Video

---
Träume nicht Dein Leben, sondern lebe Deinen Traum!!!
Biographie:
Spiders in The Mind Web is already being marked by insiders as an intriguing and timeless document. A concept album with no beginning and no end. White Rose Transmission will keep your ears captured in a translucent and surreal musical environment...
Biografie
-

a short history.....

"White Rose Transmission" started in1995 as a collaboration between Carlo van Putten (at that time vocalist of The Convent; now the singer of Dead Guitars) and Adrian Borland (frontman of english 80's cultband The Sound). WRT did two album releases with the input and help of different collaborating artists such as Marty Wilson Piper (The Church), Mark Burgess (The Chameleons) and Amanda Palmer (Dresden Dolls).....

After the sudden death of co-founder Adrian Borland in 1999, WRT came to a halt until 2006 when Carlo decided to pick up things again and released the songs he wrote together with his friend Rob Keijzer on the third WRT album "Bewitched and Bewilderd".

In 2008, Frank Weyzig (former guitarist of the original "Clan of Xymox" line-up and singer of "Born For Bliss") stepped in and together, Carlo, Rob and Frank have just finished the final recordings for the fourth WRT album "Spiders in the Mind Web", which will be released in the spring of 2010......

-

about the new album.....

After the sudden death of Adrian Borland White Rose Transmission seemed to be doomed as being history, but Carlo carried on a few years later with his good friend Rob Keijzer on board. Together they recorded a collection of acoustic idea's and stripped down these songs to the bare basics, which resulted in the third WRT album 'Bewitched & Bewildered' in 2006……

For the next album Rob got in touch with Frank Weyzig, a long time friend and songwriter, known for his work with 'Clan of Xymox' and 'Born for Bliss'. Maybe coincidence, or just faith but Frank was also a huge Adrian Borland fan himself and liked the idea of working together with Rob and Carlo on a follow up album for White Rose Transmission.

Already after a first session in Frank's studio in Amsterdam, they immediately knew that there was some magic going on! Slowly but gradually the project evolved into something really solid. During one of these sessions Frank worked on an old Adrian Borland recording and built a complete new arrangement around Adrian's original vocal. Talking about magic! The result of this is a mesmerizing version of Adrian's epic song 'Foreign land'… From that moment on the complete album was getting shaped automatically, almost as if the project was being guided by an invisible hand……

Spiders in The Mind Web is already being marked by insiders as an intriguing and timeless document. A concept album with no beginning and without an end. White Rose Transmission will keep your ears captured in a translucant and sometimes surreal musical environment, with music influences ranging from Pink Floyd to Jeff Buckley and beyond....

So yes, you better buckle up and prepare yourself for a trip into the Mind Web......
---
Träume nicht Dein Leben, sondern lebe Deinen Traum!!!
Biographie
René komponierte 2003 die ersten Lieder unter dem Namen Zeritas. Das Projekt zeigt sich als ein harmonisches Zusammenspiel aus Gothic, Romantic und Dark Wave, jedoch verleiht ein ganz eigener musikalischer Stil Zeritas seinen starken Wiedererkennungswert.
Frontman Micha, welcher vorher Sänger einer Rockband war, fühlte sich von dem romantisch, melancholischen Spiel angezogen, und wie es der Zufall so wollte suchte Zeritas zu jener Zeit (2004) einen engagierten Sänger und Textschreiber.

Ein Jahr darauf belegte Zeritas den 3.Platz beim "Battle of the Bands", veranstaltet vom Sonic Seducer.
Darauf hin wurde der junge Audio Engineer Gerrit Haasler auf das Projekt aufmerksam, erkannte das Potenzial und bot der Band eine Studiosession zur Erstellung einer Promo CD an. Aus diesem sehr ausgewogenen Zusammenspiel wuchs Zeritas letztendlich zum Trio heran.

Metamorphose heißt das Debutalbum und ist thematisch voll aus dem Leben gegriffen. Denn Leben schreibt Geschichten und Zeritas versteht es diese, wie einst das trojanische Pferd, emotionale, klangvoll verpackte Botschaften direkt ins Herz zu übermitteln.

Discographie
2010 Metamorphose

Bandfoto

---
Träume nicht Dein Leben, sondern lebe Deinen Traum!!!
Videotrailer
Knorkator - Stuhltrilogie Videos
Bands
METAL, NDH und DEUTSCHROCK
GOTHIC, ALTERNATIV ROCK und BALKAN BEAT
MITTELALTER , FOLK ROCK und KAMMER-CORE
ELEKTRO und EBM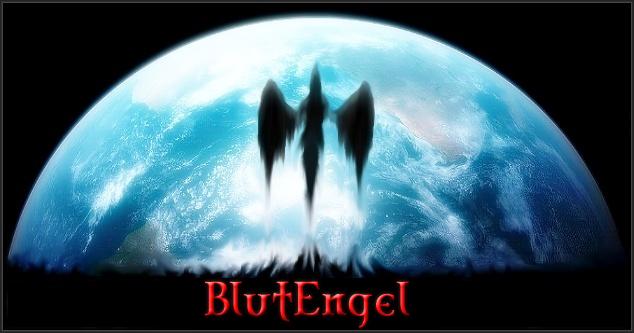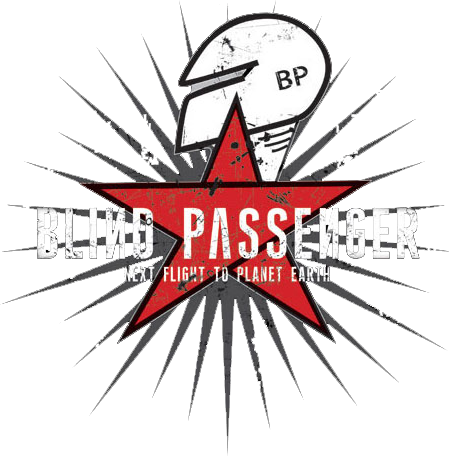 Partner
Label / Online - Radio-Sender / Szene-Fashion
Festival- und Konzertveranstalter / Clubs
Sonstiges
Besucher 0 Mitglieder und 6 Gäste sind Online

Wir begrüßen unser neuestes Mitglied:

chenyan94

Forum Statistiken

Das Forum hat 3546 Themen und 4432 Beiträge.
---